Coco ON the Beach
WELCOME TO OUR
BEACH CLUB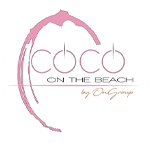 Our Beach Bar, located at the foot of our hotel and with wonderful views of Cotobro Beach, will become your usual transit area between the beach and your room.
Enjoy the tranquility that the sound of the sea emanates, while you try our range of drinks, cocktails and snacks.
A place you will not want to leave.